May 2019
Adopt a Family of Marin | Sonnen Volkswagen Backback & Book Drive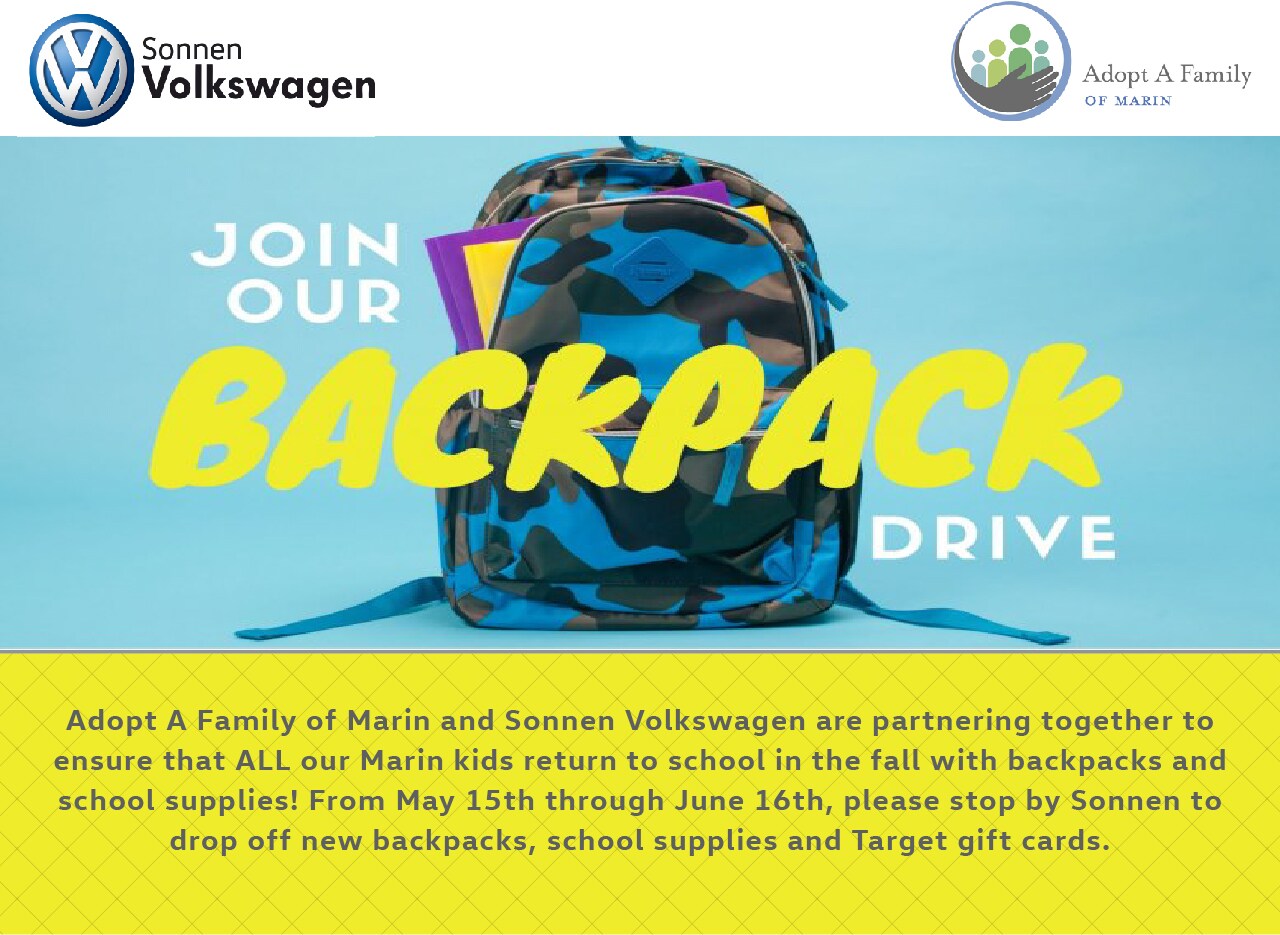 This year, we're partnering with
Adopt a Family of Marin
 to collect backpacks, books and school supplies for the less fortunate children of Marin. 
Our goal this year is to collect over 400 backpacks to really make a lasting impact for the children of Marin. 
Our collection will start May 15 and end June 16. 
So head down to Sonnen Volkswagen at 720 Francisco Blvd, San Rafael to help us in our mission to continually help our community.