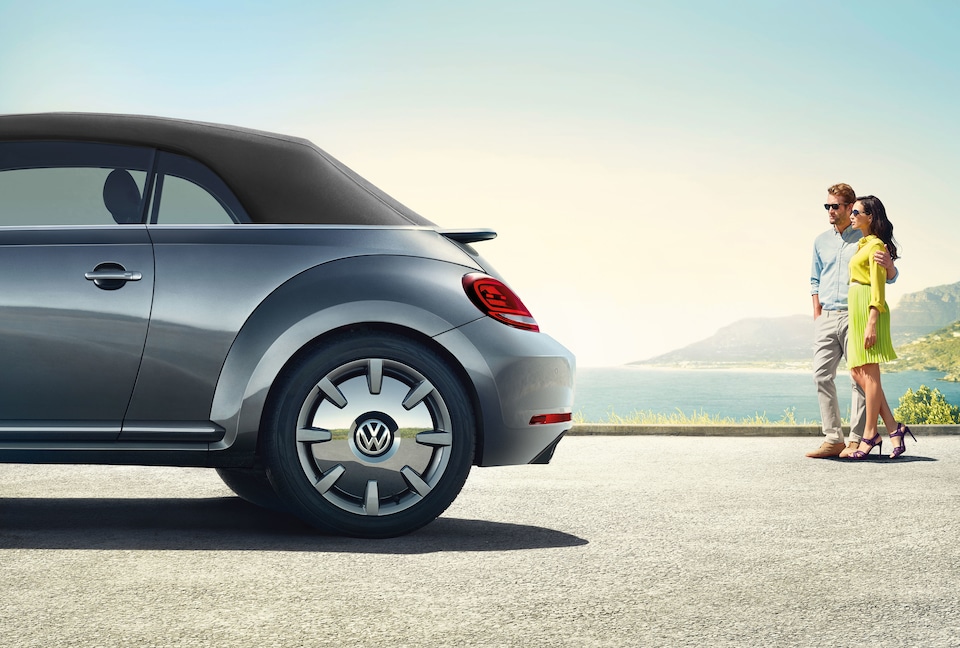 There isn't a car more iconic than the Volkswagen Beetle, or Bug if you know it by that moniker, and with new additions of tech on the automotive cutting edge, there are few as clever as it either. It's a model that gives you a unique identity when on the road while offering a ton of customization options that let you personalize it even more, so read more below if you want to see the many ways the Volkswagen Beetle is still changing what San Rafael drivers expect from their car.
The exterior design that makes the Bug a Bug remains mostly the same but with a few modern twists. The sport front and rear bumpers and rear spoiler give it a sharp look that is sure to capture and keep attention on any road, and the available panoramic sunroof lets in fresh air and natural light while letting passengers sightsee the many vistas around the Bay Area while on the go. Plus, the dual-zone climate control and interior ambient lighting make the climate a soothing setting on any trip.
Those are far from the only new tech that car shoppers will find, and some of the smartest additions come in an area we consider most important: safety. The Volkswagen Beetle has an Intelligent Crash Response System that will activate the hazards, unlock doors, and turn off the fuel pump after an accident as passengers may not be able to, and it offers new driver-assist features, like park distance control and blind spot monitoring, that take even more stress out of the ride.
Words don't do the Volkswagen Beetle justice, so if you're interested in a personal run-through of what keeps it a model that many love, come down to Sonnen Volkswagen in San Rafael to see it for yourself!